The San Maurizio Wine Club visited the land of one of Italy's most renowned wines: Brunello di Montalcino, in the heart of Tuscany south of Siena.
This land hides unique surprises, not only for the great quality of its wines.
Everyone knows, for example, the Brunello, but have you ever tasted the Rosso di Montalcino? Born from the same grape, 100% Sangiovese, Rosso di Montalcino has no ageing indications in its denomination. This means that producers often choose shorter ageing periods, with fewer, if any, passage in wood, thus creating Brunello 'brothers' that are more easily drinkable and approachable (even in price!).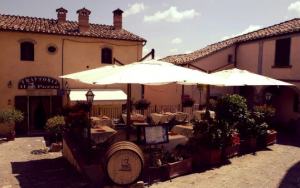 But the great wine is not the only thing that makes this land unique: from the medieval walls of Montalcino, you can admire the expanse that separates the town from Siena, and imagine the great battles that have made Montalcino an independent land since the Middle Age.
And again, the green woods that surround the area, creating the perfect microclimate for vines.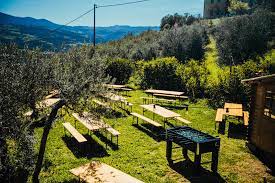 Not only the most famous producers and locations, but also a series of 'goodies' to be discovered. Here a couple of our "best discoveries":
Rosso di Montalcino 'Le Chiuse' vintage 2021: a triumph of freshness, combined with elegance and depth.
The Vineria Aperta di Montalcino, where young sommeliers delight the guests in discovering new flames of the territory, alongside the classics, with a cuisine that is maybe a little too rich, but certainly original and doesn't lack in bravery.
The Basilica of Sant'Antimo, an ancient jewel of the Benedictine monks, now animated by a small community of the congregation of the 'Missionaries of St John the Baptist'.
The Trattoria del Pozzo, in Sant'Angelo in Colle, where you can taste typical local dishes in their most authentic version.