From 19 to 21 September, the city of Alba had the pleasure of hosting the sixth edition of the Global Conference on Wine Tourism organised by the UNWTO, the United Nations World Tourism Organisation. An event born, in 2016, to enhance the heritage linked to a product that is also history, territory, culture and society.
The keywords of this edition: creativity, innovation, sustainability and digitalisation, the challenges of the future for a sector that, as the Mayor of Alba, Carlo Bo, recalls, in 70 years has been able to completely change a region like the Langhe, from a post-war recovery to an international food and wine capital.
In recent years, wine tourism has proven its great expansion and dynamism, with the potential to bring value to its territory, integrating all sectors (primary, secondary and tertiary) of the local economy. A sector that, precisely because of its ever-increasing importance, also poses a series of challenges for the future: international instability first and foremost, but also the opportunities of digitalisation and the sustainability model, which impacts the agriculture and viticulture sector in a specific and particularly relevant way.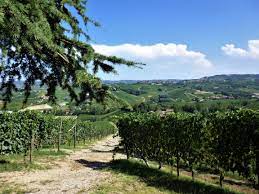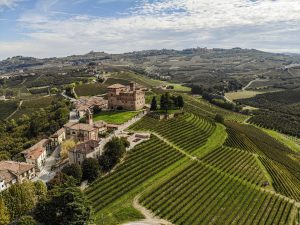 The Conference saw numerous initiatives related to wine and tourism, with tastings and visits, seminars and workshops and the participation of the major players in the area. The objective: to share ideas and knowledge, on how to promote wine and wine tourism, taking inspiration from other areas and experiences, confronting with experts, always linked to the uniqueness of each individual example: because wine is first and foremost territory and history: something unique and impossible to replicate.
A proposal by the Secretary General of the World Tourism Organisation, Zurab Pololikashvili, to establish a recognition linked to Wine Tourism destinations, alongside the recognised UNESCO World Heritage. An initiative linked to the one launched just before the pandemic: the UNWTO's Best Tourism Villages.
In conclusion, the passing of the amphora, symbol of the Conference, and the appointment for 2023 in La Rioja, Spain, for the next edition.